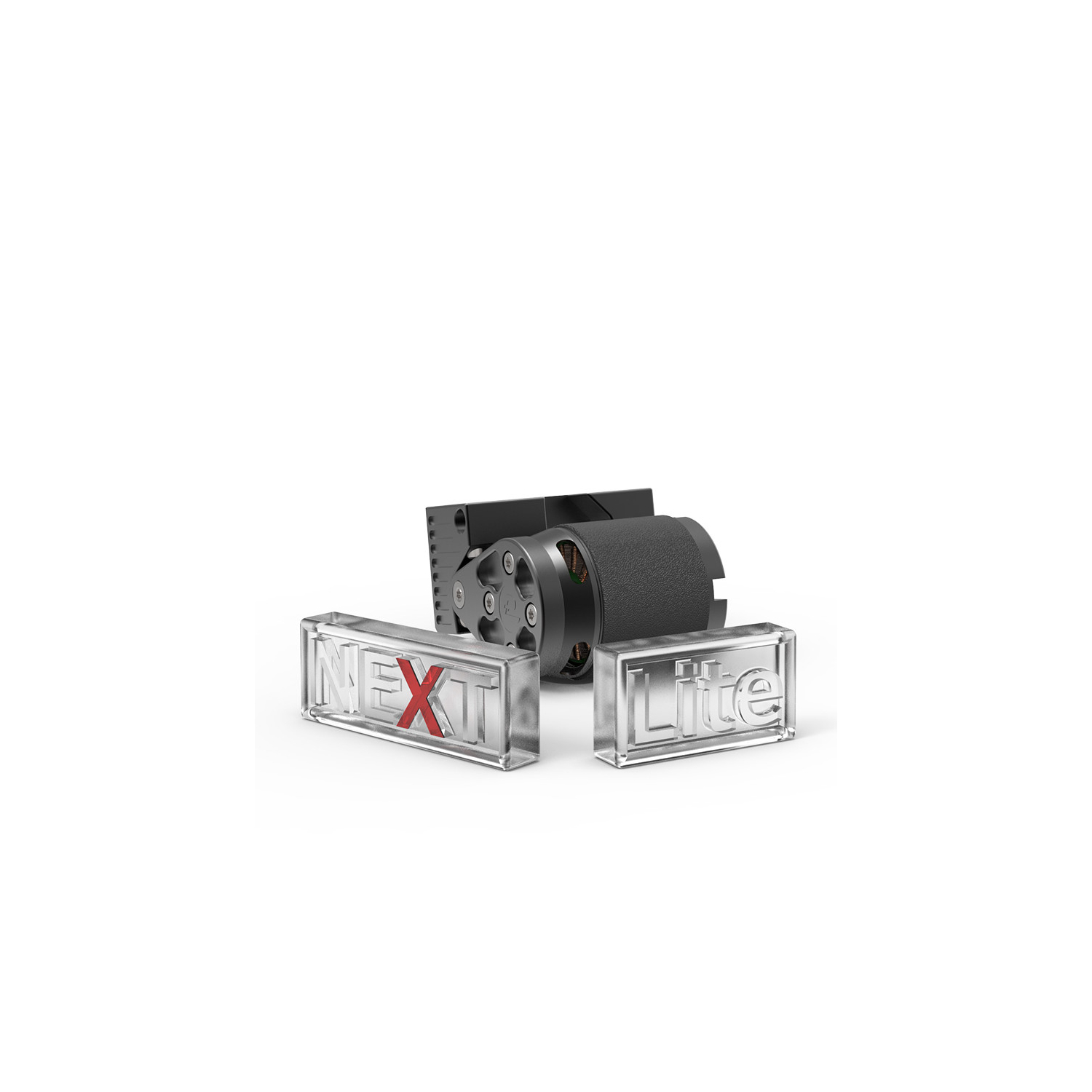  
Add-e NEXT 25 Lite kit - Konvertering til el-cykel
add-e 25 er designet til at give dig et boost på cykelturen, gøre den mere sjov og dig mindre svedig.
Du vælger selv hvornår og hvor meget støtte du har brug for. add-e 25 kan støtte dig op til 25 km/t og med 250W.
add-e systemet vejer kun 2,5 kg og passer til næsten alle cykler. Du kan selv eftermontere add-e kittet - Vi guider og hjælper selvfølgelig gerne. 
add-e 25 er et 'add-on' el-kit, der driver en friktionsrulle på baghjulet. Denne rulle er drevet er en motor og du har dermed enkelt en let og hurtig el-cykel. Rullen giver nul friktion når den ikke støtter din kørsel og du kan benytte motoren/rullen og batteriet til flere cykler med ekstra mounts installeret. add-e motoren driver kun hjulet mens du træder i pedalerne, og slår automatisk fra når du stopper.
Egenskaber:
add-e NEXT Lite Edition
This is a totally new generation of the smallest and lightest bicycle add-on kit, once again leading the way for the future in cycling.
add-e NEXT is better than his forerunner. Most modern technologies and the art of engineering made in Austria, makes this possible.
Drive unit:
Power:                max. 250 W
Speed:                 up to 25 km/h
Weight:               800 g
Motor:                Brushless Synchronous Motor (external)
Dimensions:      7x8x8 cm (H/B/T)
Whats new?
Improved electronics
Significant noise reduction
Bluetooth sensors and even easier mountinig
The drive unit allows choosing between 5 different power levels, which can be selected by twisting the cap of the battery bottle. This unique feature can help you to compensate differences when riding in a group (e.g. 50 watt-level 1) or when needed to overcome steep slopes (e.g. 200 watt-level 4). The effective range of a full battery charge depends on various factors such as the human power, the used bike but also on external influences.
The new generation of add-e, add-e NEXT, does no longer struggle with screeching noise nor do we no longer use hall sensors with magnets which are limited in accuracy.
In the previous generations, add-e was limited by some basic conditions, like the computing power of the microcontroller and discontinuous sensor values for speed and cadence. Now we are doing a complete redesign, reinventing ourselves. The improved electronics will not only calculate the motor movement 1000 times faster but also power the motor in a consistent way that reduces the noise level nearly to zero. The new electronics using the latest FET technology makes the whole drive much more efficient, especially when going up a hill with low speed but high motor power. Therefore add-e NEXT can assist much better when using the motor on steep slopes.
The new Bluetooth sensors allow the unit to calculate the speed of the wheel continuously. Compared to the previous version where the magnet had to pass the sensor twice to calculate the wheel movement, this is much more accurate, enabling us to overcome the delay when starting from standstill situations.
An additional advantage of the new Bluetooth sensors is the easier mounting. From now on it does not matter which chain ring your bike has. The mounting is not only easier but also faster and fits on every bike.
Optionally there is exclusively for all add-e NEXT Editions a Bluetooth remote control 
Included in the delivery:
add-e NEXT Drive Unit
add-e NEXT battery with 160 Wh or optional 200 
add-e NEXT battery charger including country specific charging 
add-e NEXT mounting kit incl. Bluetooth sensors 
Dongle
Forventet leveringstid 1 uge.
Produktinformation
El-motor

250W

Akku

7,2-9,0 Ah
1 andre produkter i samme kategori: